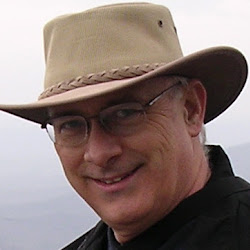 A Little About Our Managing Principal
I'm Terrance (Terry) Merriman, Owner and Principal Consultant at PCO Associates LLC, an independent consulting business focused on helping businesses thrive through the application of "better business basics". We provide direction on basic business techniques that help you organize and run your business, build employee and customer loyalty, build revenues, keep expenses down, and plan for success during tough times. Our services are rooted in more than thirty-five years of business experience including twenty years in internal auditing. I've seen the good, the bad, and the ugly; what works and what doesn't in business processes and leadership. I've been privileged to be employed by several of the best organizations to work for in West Michigan; organizations that understand and practice many of the business basics I advocate for my clients.
I also own a company called The Performance Suite, specializing in Performance Delivery Solutions; tools that help to improve personal and organizational performance and results. We serve organizations from Fortune 500 companies to non-profits to small family owned businesses.  Our best clients are organizations which are feeling the pain of significant transitions ranging from changes in strategic direction or internal processes to changes in ownership or leadership.  My company and our consulting and business partners help you work through these challenges using several approaches including our expectations approach, AlEx(TM), our Competency Assessment Matrix, CAM(TM), and our Deal Mover System(TM) for complex sales; Visit us at The Performance Suite to learn more about what we do and how we do it.
Update: I and my associates have recently "semi-"retired to free up more time for personal and family interests. Although we no longer actively market our services, we remain available to assist you with building a better business – yours!
More About PCO Associates LLC:
The Foundation of Our Business
We are a people-centered, servant led, values-focused, purpose-driven, community-friendly, environmentally responsible business.
Our Mission
Our mission is to help organizations achieve their highest potential through effective execution of business fundamentals. We fulfill this purpose by delivering affordable advice and support on business fundamentals for organizations determined to survive and prosper in challenging circumstances.
Our Principles
Every service we offer and decision we make is directed by these principles: integrity, honesty, dignity, respect, collaboration, teamwork, commitment, compassion, responsibility, accountability, and service. Each of our associates values and adheres to these principles in fulfilling our purpose.
Our Philosophy
We believe that people are the heart of every organization and that to achieve an organization's highest potential requires that its people be free to achieve their highest potential. People are free to achieve when servant leaders thoroughly understand and address their needs. To function effectively, every organization must be people-centered, values-focused, and purpose-driven. Profit itself is not the goal, but it is the measure of success in achieving the purpose of the business.
Our People
Our people are the heart and soul of our business. Our associates offer over half a century of management and staff experience in many different industries and in organizations from small to large.
Our Services
We can assist with virtually any task from creating a new report to developing a new business plan; from providing coaching on hiring to aligning team and individual expectations; from establishing a practical organization structure to helping evaluate and manage business risk.